NEWYou can now listen to Fox News articles!
President Biden plans to send a few thousand troops to Eastern Europe and the Baltic states as part of a broader NATO effort to bolster NATO allies bordering Russia and the United States. Ukraine, given recent tensions, confirms Fox News.
Advisers presented Biden with various options for responding to Russia's aggressive stance in Eastern Europe during a Sunday briefing at Camp David. The president plans to send 3,000 to 5,000 US troops to Romania and Latvia, Lithuania and Estonia as part of a larger NATO effort. Other NATO countries could also provide troops to warn Russian President Vladimir Putin not to attempt to cross into neighboring countries.
BIDEN'S 'GREEN LIGHT' TO PUTIN ON UKRAINE WILL HAVE A 'RIPPING EFFECT' AROUND THE WORLD, CRITICISM SAYS
The president is also considering deploying warships to conduct port visits to NATO allies who may feel threatened. Some equipment and troops in these proposed actions would come from Europe and some would come from the United States
The UK's Foreign, Commonwealth & Development Office revealed on Saturday that it has information suggesting that Russia is considering installing a Russian puppet in Ukraine.
"We have information that indicates the Russian government is seeking to install a pro-Russian leader in Kiev as it plans to invade and occupy Ukraine," a spokesman for the British agency said.
Former Ukrainian MP Yevhen Murayev was considered a potential candidate, the spokesperson added.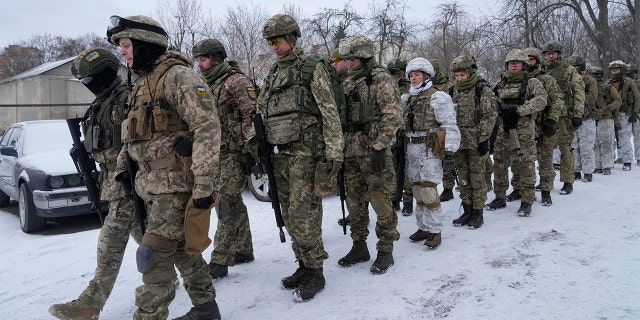 Murayev leads Nashi, a small pro-Russian political party that currently has no representation in Ukraine's parliament, The Associated Press reported.
Biden met with his national security team on Saturday to address the development, which a US official described to Fox News as "deeply concerning."
KT McFarland, deputy national security adviser to former President Donald Trump, told Fox News Digital that President Biden had dealt with the current circumstances, apparently giving President Putin a 'green light' at a conference press this week.
CLICK HERE TO GET THE FOX NEWS APP
"Everything that happened in Afghanistan has had a ripple effect with Ukraine. Everything that's going to happen with Ukraine is going to have a ripple effect with China, but it will have a knock-on effect. ripple effect with Iran. It's going to have a ripple effect with North Korea because all those countries will think they'll seize the moment. They'll think it's my time. America is weak, it's disorganized "McFarland said.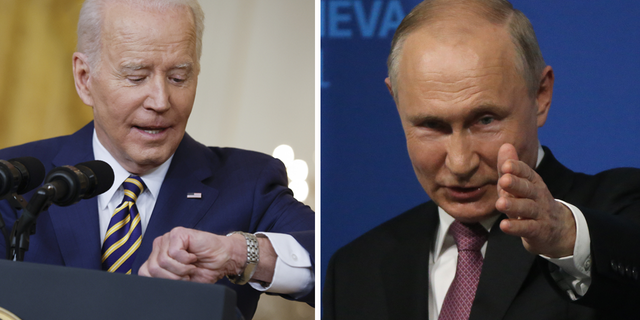 Fox News' Jennifer Griffin, Patrick Ward, Adam Sabes and Dom Calicchio contributed to this report.